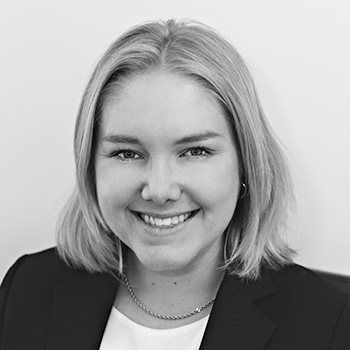 D'Arcy Curtis-McDonald
Lawyer
Personal Assistant
Professional Experience
D'Arcy is a solicitor a Morrison & Sawers Lawyers. She was first employed by Morrison & Sawers as a seasonal law clerk in 2012 while she completed her university degree. D'Arcy commenced her traineeship with Morrison & Sawers in 2017 and was admitted to practice in 2018.
With significant experience representing clients in complex family law children's matters, D'Arcy understands the value of providing straightforward and practical advice to her clients.  She appears regularly in both Federal and State Courts and has an excellent understanding of Court process.  D'Arcy provides her clients with clear advice as to the variety of options and outcomes available.
D'Arcy assists her clients with applications to the Victims of Crime Assistance Tribunal.  D'Arcy recognises that, unexpectedly, clients find themselves impacted by an act of violence.  D'Arcy regularly assists her clients to make applications for ongoing counselling, security expenses and medical expenses to assist in their recovery from these events.
D'Arcy enjoys negotiating and appearing in Court, and her clients appreciate her ability to think 'outside the box' in order to achieve positive results.
Outside of work, D'Arcy plays tennis competitively and is a committed member of the Shepparton Lawn Tennis Club. She is currently on the committee for the Goulburn Valley Young Professionals. A passionate health and wellbeing advocate, D'Arcy spends her free time outside with her dog and teaching yoga classes.